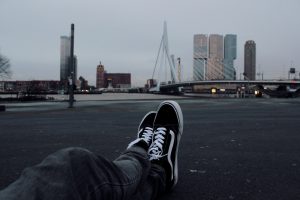 Can you just put your phone down!  You love your work more than me or the kids!
Have you heard that recently?
Many times we have truly unrealistic expectations that we can balance our world of work and our home life.
At Clermont Behavioral Health, we understand that a more realistic approach to this very important conflict can be to help create realistic boundaries at home and at work.
Together, we will explore and develop a deep understanding of what is most important to you to develop a plan that can lead to less stress and more joy in all of your relationships.
What is work-life integration?
Over the years there has been a debate about defining Work-Life Balance and the newer language of Work-Life Integration.  Our approach directs efforts to the end result of wanting to be the best you can be in both worlds leading to the best possible outcome.
We can help you understand that with all the demands you have daily that it becomes very important to look at what truly matters most to you. Looking realistically at what brings you joy as well as those bothersome and time-consuming tasks will all be discussed with the goal of creating a better sense of control of your world.
Click here to read more about why work-life integration trumps work-life balance.
Reach out today
Do you want help achieving a healthier integration of your work and home life?
Call today for a complimentary consultation, or just fill out the contact form and press Send.
Please share this post!