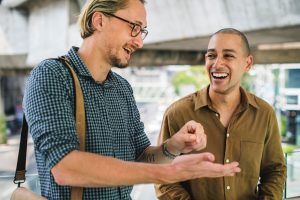 One of my defining goals in becoming a therapist was to dedicate a portion of my practice to meeting the needs of adult and adolescent men seeking professional help for mental health concerns. 
I aspire to support men who are striving to become healthier men, better husbands, and supportive fathers.
Men who are willing to do whatever it takes to be more committed, more capable, and more confident.
Men helping men in therapy represents a paradigm shift in the heads, hearts, and hands of a new breed of men who want to make a lasting impact on this world for the sake of their families. It seems the role of a man is changing on a daily basis. New roles as stay-at-home dads, shifting to the polarity of a senior executive, all focus to reach Work-Life Balance/Integration that can seem unobtainable. Whatever your role, we can help you discover what really creates meaning in your life, and work with you to change behavioral patterns that lead to happiness and a clear set of priorities.
Over my quarter-century business career, I have seen firsthand the variety of issues that are unique to men and how our "maleness" impedes personal and professional growth.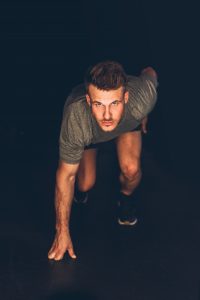 From our sense of gender entitlement, feelings of inferiority, issues of self-worth, dealing with our egos, emotional deficits, communication style, personal relationships, sexuality, and other issues… these all stand in the way of professional and personal growth.
A common issue among men I saw through my work in business was the sneaky mistress of addiction. Stress and anxiety from work spill over into a need to "let off some steam," while stress and anxiety from substance abuse or addictive behaviors cycle around to affect one's work life.
Through my intensive work in my clinical internship, I am especially adept at addressing the issue of addiction head-on. It's one of the most common issues I see among men, and while it is certainly an understandable development, it is also tied to a life of self-destruction. My goal is to address the negative coping patterns tied to substance abuse and addiction before it compromises the life my clients hope to build for themselves.
With men's counseling for adolescents, the focus is on the unique blend of self-concept, peer group anxiety, family & emotionally attached relationships, expectational demands, and academic & career choices that may all create an overwhelming sense of pressure.
I can help you make sense of the many confusing aspects of your life that are often presented with conflicting messages, from parents, teachers, friends and spiritual leaders. Young men are often torn between doing what is required to belong and what their moral upbringing says is the right thing to do.
I hope to help you navigate a way to "fit-in", acknowledging that purposeful need for belonging and acceptance, while also helping you develop into a man that has the ability to live life to the fullest and a memory that shows a life of no regrets. We will create a man with deeper understanding of self and the world that surrounds him.
Learn more about men's counseling
Find out if men's counseling is right for you.
Call now for a complimentary consultation, or just fill out the contact form and press Send.
Please share this post!