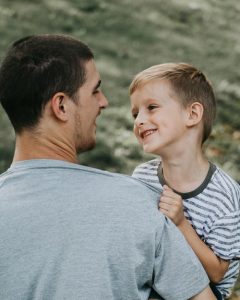 The responsibility of parenting is often an overwhelming endeavor where you can feel many different emotions on a daily basis. When we get overwhelmed and respond to our loved ones in repeatedly unhealthy ways, these can cause lasting impressions often times with negative impact. Parental Anger is common in most households and can be reduced given the right tools and a new way to communicate without escalating into an all out shouting match.
Parent and Family counseling is a way to look at why you are responding the way you are, understanding how your past experiences may be influencing your actions and most importantly improving relationships.   
At Clermont Behavioral Health, we understand the difficulties of the many moving parts of daily family life and the stress of trying to keep your head above water. Let us help you learn and practice tools that can deepen family relationships, improve family communication and enrich your family on a daily basis.
"Too many parents make life hard for their children by trying, too zealously, to make it easy for them." – Johann Wolfgang von Goethe
Reach out today
Contact me for a complimentary consultation. Give me a call, or just fill out the contact form and press Send.
Please share this post!