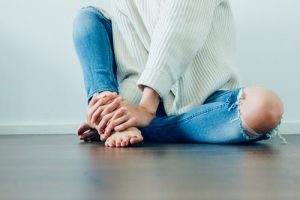 You have already taken the first and often the most uncomfortable step to explore what you are feeling, what is impacting your life, or whatever else you may be experiencing by looking at our website. We encourage you to reach us to us with a complimentary call. Let's explore if you truly could benefit from counseling or if there may be a different option that fits your individual needs.
There are many benefits to working with a professional counselor.  It can be a significant relief to share with someone who is judgment-free the concerns you have struggled with on your own. Your concerns may stem from long-term reoccurring thoughts of shame, fear, trauma or new concerns. You may have new feelings that you are not able to define and are feeling troubled that you just don't feel like yourself.
At Clermont Behavioral Health, we strive to make your experience with us the best possible, and it all starts with a conversation in an environment that is never judgemental and always positive.
Areas of Specialization:
Dual Diagnosis/MICA/

Co-Occurring Disorders 

Co-Dependency Issues

Anger Management

Stress

Parenting Approaches/Parenting Coaching

Parent/Child Conflict

Depressive Disorders

Process Addictions/Behavioral Addictions/Internet and Media

Anxiety Issues

Major Life Changes and Events

Eating Disorders

Lack of self-esteem

Compulsive Behavior Disorders

Gay/Lesbian Issues

Behavioral Problems

Stage of Life Issues

Mental Health and/or Substance Abuse Counseling for VIP's/Executives/Professionals
Reach out today
Contact me for a complimentary consultation. Give me a call, or just fill out the contact form and press Send.
Please share this post!