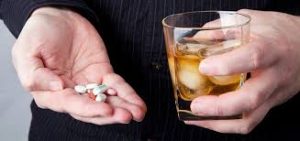 At Clermont Behavioral Health, we treat the High Functioning Addict with a very individualized approach. Each case is unique and we will assess levels of functioning along with levels of impairment to determine the best course of action to bring a long-term positive outcome.
In her article, Stacey Colino defines very well what characteristics can define the High Functioning Addict.
Hiding in plain sight can be used to describe the High Functioning Addict. Your co-worker, your partner, your roommate, your teacher all may be enjoying what seems to be a relatively successful and productive life. What you may not see, is their constant hide and seek behavior that has allowed them to keep their secret for a very long time.  The real danger lies in a decline in physical health, unhealthy manipulative behaviors and an eventual negative impact at home, work or school.
It doesn't take much for the High Functioning Addict to become a nonfunctioning addict. Typically, the decline is rapid and impacts many aspects of their daily life. The High Functioning Addict is a master at minimizing their substance use and their self-destructive behavior.
Abstinence-based models to controlled use or moderate use models can both be utilized successfully with a commitment to extended treatment.  A growing body of research has shown that Harm Reduction models have shown credible evidence of successful outcomes.
Get help today
If you or a loved one is struggling with addiction, you don't need to go through it alone.
Contact me for a complimentary consultation. Give me a call, or just fill out the contact form and press Send.
Please share this post!