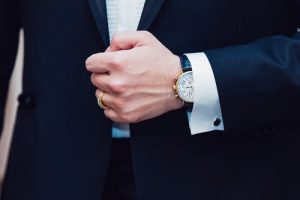 Over my many years of counseling professionals, I have gained valuable insight into the executive world.  The daily pressures of work, balancing and integrating your life outside of work and personal fulfillment are all significant challenges.
Our executive services include behavioral coaching, career assessment and coaching, high functioning addiction treatment, psychotherapy and professional impairment treatment.
We will work together to understand your stressors and how they have become detrimental to your effectiveness as a leader.  With an understanding of what is getting in the way, we can turn our attention to creating a more rewarding and joyful experience at work as well as home.
Peter Rivkees is a Board Certified Coach (BCC) and has worked with executives for over twenty years as a business owner of a senior level executive search firm, a facilitator of executive retreats and as a consultant to companies of all sizes.
Testimonial
I had the opportunity to work on a communications improvement project for a new client. It involved mediation with an internal employee and external vendor with a $7xxMM federal contract in the balance. Although communications is my wheelhouse, mediation was an area I had no experience.

Peter was able to guide me through the entire project with expert counsel that helped me gain the confidence and discretion to be successful. The situation was very delicate because it also involved nepotism. Peter helped me navigate the delicacy with precision, gave me choices as to how I could approach each person involved and provided me sound, tested structures to deploy a solution.

The ongoing coaching I received from Peter enabled me to not only deliver a powerful solution that resolved the situation for my client (and in the best way possible, I might add), but it also put me on a level of respect that normally takes years to accomplish with a new client. I love learning, and Peter's support, cheer-leading and guidance made the experience a win-win for everyone.

I continue to use Peter as my business coach because he helps me see my blind spots and gives me choices on how to grow and expand into new areas that help me grow my business.

—T.P, CEO
"I have come to the frightening conclusion that I am the decisive element. It is my personal approach that creates the climate. It is my daily mood that makes the weather. I possess tremendous power to make a life miserable or joyous. I can be a tool of torture, or an instrument of inspiration. I can humiliate or humor, hurt or heal. In all situations it is my response that decides whether a crisis will be escalated or de-escalated, and a person humanized or dehumanized. If we treat people as they are, we make them worse. If we treat people as they ought to be, we help them become what they are capable of becoming." – Johann Wolfgang von Goethe
Call today for a complimentary consultation.
Please share this post!