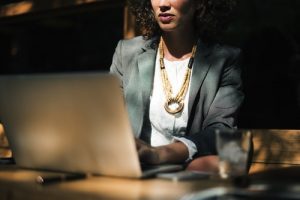 I have extensive experience working with professionals as a consultant, senior-level executive recruiter, coach and as a behaviorist. When my clients engage me, a typical assignment involves coaching a senior level executive who has proven talent in many areas but lacking the necessary skills for the next jump up the corporate ladder.
My diverse experience has allowed me to lead executive retreats, coach executives' and guide individuals towards a path of personal and professional growth.  I have been fortunate to offer guidance with positive outcomes with long-term benefits to both the employee and the corporate sponsor.
You or your employee will need to accept a challenge, be willing to accept the feedback of others that have your best interest in mind and most importantly willing to acknowledge that there may be a different way of accomplishing a united goal.
Adult behavior is very difficult to change, but absolutely possible.  The article below, The Value of Behavioral Coaching for Executives,  authored by Marshall Goldsmith describes the essence of the coaching process.
The scope of all coaching engagements is truly unique and highly individualized and extremely rewarding.
Click here to read more about the value of Behavioral Coaching for Executives.
Testimonial
I had the opportunity to work on a communications improvement project for a new client. It involved mediation with an internal employee and external vendor with a $7xxMM federal contract in the balance. Although communications is my wheelhouse, mediation was an area I had no experience.

Peter was able to guide me through the entire project with expert counsel that helped me gain the confidence and discretion to be successful. The situation was very delicate because it also involved nepotism. Peter helped me navigate the delicacy with precision, gave me choices as to how I could approach each person involved and provided me sound, tested structures to deploy a solution.

The ongoing coaching I received from Peter enabled me to not only deliver a powerful solution that resolved the situation for my client (and in the best way possible, I might add), but it also put me on a level of respect that normally takes years to accomplish with a new client. I love learning, and Peter's support, cheer-leading and guidance made the experience a win-win for everyone.

I continue to use Peter as my business coach because he helps me see my blind spots and gives me choices on how to grow and expand into new areas that help me grow my business.

—T.P, CEO
Reach out today
Please call to schedule a complimentary consultation.   
Please share this post!