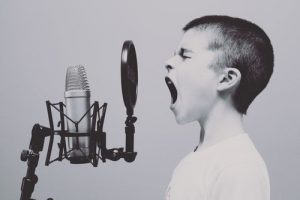 Healthy communication skills can help you reduce conflict, frustration, anger, stress and facilitate problem resolution. Our communication style has a significant impact on our lives at home, work and with our friendships. How you communicate can be the cause of difficulties in your relationships, or nurture a fuller and richer level of connection.
Understanding your unique communication style, while staying motivated to improve your skills, will result in less conflict and a more rewarding life.  Realizing that your communication style is less than desirable is sometimes hard to accept and even harder to take responsibility for.
Remember it is not what you say that matters most, but the message that is received and in what manner it was received that is most important.
We can help you identify your verbal, non-verbal and para-verbal (tone) style with the goal of supporting your growth as effective communicator. Helping you to become sensitive to your personal style, and show you new ways to connect with your partner, children, work relationships and friends, will significantly improve all aspects of your life.
Some Resources to Improve Communication
A Crash Course in Communication Need a quick refresher on effective interpersonal interaction? Two communication experts offer 12 steps to smoother conversations.
Lost in the Translation Tips on communicating with employees who don't speak English.
Tips on Becoming a Good Conversationalist In this excerpt from How to Work a Room: The Ultimate Guide to Savvy Socializing in Person and Online learn tips for becoming a talk target — someone with whom it is easy to make conversation10 Tips for Successful NetworkingKeith Ferrazzi needs two PalmPilots to keep track of all his contacts, people like Bill Clinton and Michael Milken. But there's far more to cracking the inner circle of the power elite than just taking names.
Presentations and Pitches
Meetings
Speech Writing and Delivery
The Written Word
How to Blog The trick, say experts and longtime bloggers, is restraint. "For marketers, it's about being more authentic, which is so ironic," says one analyst.
Troubleshooting
Reach out today
Seeking to improve communication at work, school, or simply in your relationships?
I can help you improve your written and verbal communication skills in small and large settings. Contact me for a complimentary consultation. Give me a call, or just fill out the contact form and press Send.
Please share this post!