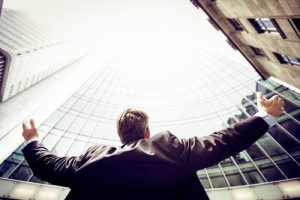 With twenty-five years as a business owner in the executive search world, this is one of my favorite areas to assist my clients. Through my experience and understanding, a common issue related to one's career surfaces again and again.
 Sometimes, we just get stuck in a career.
Whatever your reasons for feeling discontent in your work, I will help you decide if it is time to dig in or time to move on. Being that we spend an overwhelming amount of our lives at work, we have to realize our career has an absolute impact on our wellbeing that should not be minimized.
Through a comprehensive look at your career goals and your internal evaluation of your career self-worth, we can determine if you are achieving your goals and if not, we will work on overcoming the obstacles to career satisfaction.
If you're a high school senior transitioning to college, a student seeking your first career, you're a young professional, or a seasoned worker, each of you has a specific set of issues requiring exploration.
Our efforts will focus on your present career path, with the goal of achieving a balance between realistic career expectations and the motivation to change your career's direction or effectiveness.
Sign up for career coaching
Curious if career coaching can help you? Contact me for a complimentary consultation. Give me a call, or just fill out the contact form and press Send.
Please share this post!