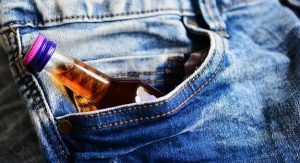 At some point in our lives, we will be touched by someone we know or a loved one with a substance addiction or behavioral addiction.  Addiction to alcohol or prescription medications is just the tip of the iceberg for the many addictive behaviors that we face today. Behavioral addictions such as work, gambling, exercise; emotional eating, Internet pornography, sex, shopping and video games are all very serious and can impact daily functioning and quality of life for the addict and the family system. Many times addictions are rooted in dealing with emotional issues through unhealthy behaviors. We can help you identify and take responsibility for your behavior to regain control of your life. Stress and anxiety from work spill over into a need to "let off some steam," while stress and anxiety from substance abuse or addictive behaviors cycle around and impact one's work life.
Through my intensive clinical work in my clinical internship and private practice, I am especially qualified at addressing the issue of addiction head-on. It's one of the most common issues I see among men, women, adolescents, and teens.  Addiction is certainly an understandable development as the result of many life and environmental factors, but it is also tied to a life of self-destruction. My goal is to address the negative coping patterns tied to substance abuse and addiction before it compromises the life my clients hope to build for themselves.
When a substance or behavioral addiction becomes the primary relationship in your life, it is time to get the help you and your family deserve.
Resources for Addictions
12 Step Groups
Online Self-Help Forums
Treatment Locator for the US
Independent Reviews and Ratings of Rehab Programs
Government Agencies
Organizations
Other Resources
(IMPORTANT: I am not responsible for the content of these sites. Nor do I necessarily endorse all the statements in these sites. However I do believe they contain useful information.)
Reach out today
If you or a loved one is struggling with addiction, you don't need to go through it alone. Help is available.
Contact me for a complimentary consultation. Give me a call, or just fill out the contact form and press Send.
Please share this post!